Enjoy our Appetizer #2
(light on the Lyrics)
from our Album
Sandcastle In The Rain



WAFFLEHEAD NATION FAN MAIL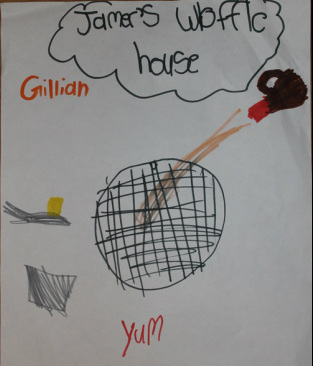 Jammer's Waffle House received this drawing from our
#1 WaffleHead Fan Gillian (Grade 1) at King's Masting Public School.

She came by to speak with the band after our performance at her school's
Final Voyage Celebration in May.

A little bird told us that for Show & Tell - she shared her signed band picture and spoke about her meeting with the band.

THANK YOU for the drawing and keep passing the syrup !!!

Jammer's Waffle House performs and writes music because we were inspired by other talented performers. We hope to pay the same forward.

But most of all remember to always have a Balanced Breakfast !!!
---