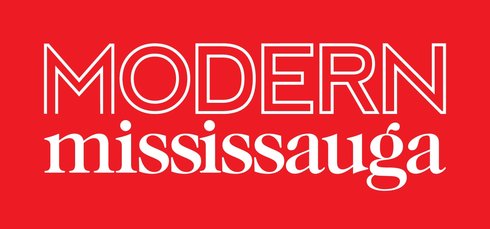 Modern Artist: Jammer's Waffle House

Date: December 26th 2016 Author: Tyler Hehn
The first sip of coffee that soothes the soul and kickstarts the day. The footsteps that crunch leaves as cool winter winds envelop the air. The cold side of the pillow that calmly tingles the face. These are all things that are immensely satisfying. One more thing to add is pressing the play button on any song by Mississauga's own Jammer's Waffle House.
This local band is comprised of four 20-somethings that have a modern sound and production quality that is far beyond their years. Lead singer/guitarist Matthew Hinojosa, bassist David Eduardo Camacho Lopez, drummer Caymen Vieira, and keyboardist Eva Pia Weiss round out the lineup, after a condensing process of sorts.
"Initially we were a little bit bigger. Life had tests, twists and turns and not everybody could stick around full time, so we have gone from a couple of extra keyboard players to Eva and a really solid four-piece," said Hinojosa. "It's working out great…everybody brings something different to the table in terms of the changeover in personnel. I'm definitely very happy with everybody in the band right now."
Their style touches on multiple genres and their newest album, All at Once, clearly exemplifies this. The music they create evokes feelings of Elvis, Pink Floyd, Bob Marley, and Radiohead, to name a few.
"We are somewhere in the middle of
indie rock, folk rock
, something like that, really guitar and voice oriented. We are definitely not over produced," says Hinojosa. Call it what you want - the general consensus from a plethora of fans is that it sounds great.
The album itself was a massive undertaking and took them to studios from Lake Huron to Lake Ontario. Caymen Vieira, who primarily mixed and mastered the album, said there were many sleepless nights. Once the tape sounded good in the studio it had to sound good from a phone, computer, and a car. If any one of those mediums didn't sound perfect, it was back to the soundboard for tweaking.
Vieira feels blessed to be under the guidance of some amazing producers, "We were able to work with some really talented people. One of the producers we worked with did a lot of producing for Tom Petty, Barenaked Ladies, and Rush as well."
Producers can only deal with so much; something they cannot control is chemistry. Bands can only endure so many hours inside of a studio together before tensions rise. Although the musicians are close and have a common goal, ideas can still clash and they often do. Hinojosa, Vieira and Pia Weiss all said that they think that everybody performed well under the stress.
"You spend so much time together, especially recording…it gets a little hot in there sometimes. We were running six or seven hour sessions just playing the same three songs over and over again," said Hinojosa, "We did a lot together, at the same time, in the studio…with the four of us being so in sync when we went in, it was really great."
If you're wondering about the name, here's what Hinojosa has to say: "When we first began playing together we had numerous jam sessions that spanned a few hours of us getting to know each other musically. We started with Jammers which then (due to our success with our song Biscuits and Waffles) translated into Jammer's Waffle House."
The foursome dedicates much of their success to the fans and supporters who have helped their young journey, along with the city of Mississauga for being so welcoming.
Fresh off their CD release event for All at Once on Nov. 12 at Clarke Memorial Hall in beautiful Port Credit, these talented local musicians are only getting started. Looking forward, they know the best bet for success is to stay the path with hard work and to continue bringing their one of a kind sound to as many stages and ears as possible.


Fast Facts with Jammer's Waffle House
Date: November 15, 2016
Author:
Kendra Beltran
​
Four years ago Matt Hinojosa's guitar and vocals, Eve Weiss' keyboard, David Eduardo Camacho Lopez's bass and Caymen Vieira's drums met and formed
Jammer's Waffle House
– an indie pop band out of Mississauga up in Canada. Together they've toured, recorded and then some and now they're ready for the world to hear their latest release, All at Once. So with that, we sat down to learn more about this quartet. So in their own words…
Contrary to the popular opinion, Jammer's Waffle House is not a restaurant that serves up delicious breakfast! However we are a 4-piece rock band from Toronto who enjoys eating breakfast!
Our new record All at Once was a blast to make and we are super excited for everyone to hear it! It took us to four different cities including London, Pickering, Toronto and Mississauga!
In 2013, we were the official house band for the Ontario Hockey League's (OHL) Mississauga Steelheads and had the pleasure of making the Hershey Centre our home!
All at Once contains 10 songs that are includes the topics of love, regret, ninjas, zombie girlfriends and the planet Mercury.
Out of all of our equipment, Eve's keyboard is by far the heaviest weighing in at 120 pounds!
​


Interview: Jammer's Waffle House
Date:
November 12, 2016
Author:
B.NORTON
​
We asked
Jammer's Waffle House
some questions and this is what they had to say! The local Mississauga band is composed of Matt Hinojosa (lead vocals/guitar), Eve Weiss (keyboard), David Lopez (bass), and Caymen Vieira (drums). Recently releasing their new album 'All At Once' including tracks
Astrid
and
I Wrote You A Letter
. JWH is a indie rock band that manages to draw other genres into every song, giving listeners a taste of something new. The new tracks give off a jazzy vibe and will definitely get your feet moving!
You can check out the new album
here
and our interview with the band below!
What were your influences when you started writing songs?
Matt: I grew up listening to all kinds of music thanks to my folks and their giant CD/tape collection! But if I have narrow it down I was really into the Beatles and the Barenaked Ladies! At the beginning of my writing I was really into concepts/topics that don't make for typical songs! That's how we got into songs about: breakfast, Ninjas and zombies!Eve: Music that I liked, music theory (music schools), emotions, world and it's everyday mysteries. Or just boredom. Actually I started writing songs when I was like… 8.Caymen: Influences were the music of Pat MethenyDavid: I have many influences. If I had to list them, it would be: The Beatles, Victor Wooten, Blink-182, Genitallica, Liquits and old Mexican boleros.
If you were to have any super power, what would it be?
Matt: I feel like I'd have to go down the road of mind control! It would make band practices go a little smootherDavid: Flying because I could fly over the US wall LOL. To be honest, I would like perfect pitch.Caymen: The ability to multiply any object as many times as I wantEve: Making wishes come true. Then I can have anything I want
What was the first show you ever attended?
Matt: I went to see Fred Penner at Nathan Phillips Square for my birthday! And a few weeks later I went to see Barenaked Ladies at the ACC!Eve: I was so small i don't remember. Dad used to drag me as a kid everywhere. But if as a show you mean big concert hall with few thousand people, that would be Ceca. But the first show i remember going that I liked was in a jam session club called Gajo, in Slovenia where my profs played – high school. And The first show that made me cry was also high school- our classical choir. Both was about the same timeDavid: A massive concert of Cafe Tacvba, which is a very famous Mexican band, in the Zocalo of Mexico City.Caymen: My first show was probably a Pat Metheny concert.
If you could tour with any band, who would it be?
Matt: I would love to go out on the road with BNL! I bet we could come up with a crazy collaboration!Eve: Pat M., Joe Satriani, Daft Punk, Maroon5, Avicii, Ludovico Einaudi,… I mean Coldplay!!! I can't just pick one. I want them all!!!Caymen: I'd tour with the Pat Metheny groupDavid: Blink-182!!! They are my heroes!
As a band from the GTA, how do you support the local scene?
Matt: For my self, I love going out and watching a local open mic and watching people cut their teeth! I also love looking for bands to put shows on with! I always do what I can to work with other musicians to grow the scene!David: Going to many shows as I can and sharing those that I like among my friends!​

Night Time with

Arlene Paculan Apperance
We hope you enjoyed our October 31, 2016 performance on Night Time with Arlene Paculan.
A big thanks to all of the production team at Night Time!!!

HumbleandFredradio.com

​​Podcast Apperance

Appearance and
Interview on Sidelined TV
Below is the Trailer for the Sidelined TV that featured the OHL Mississauga Steelheads

3rd Web episode of Sidelined TV
that featured the OHL Mississauga Steelheads